Lazio Innova Creative Jam "TECOM"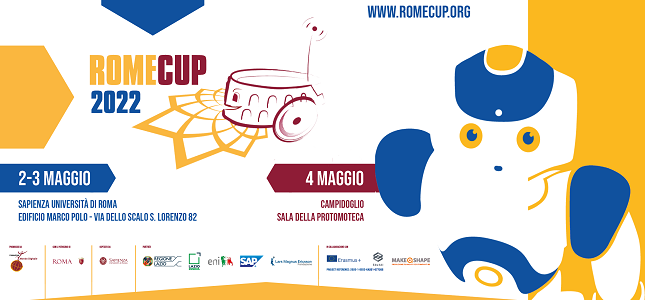 Evento di lancio del progetto TECOM – Tecnologia & Comunicazione.

Nuove forme di comunicazione per raccontare la scienza e la tecnologia in collaborazione con Lazio Innova. Mini Creative Jam con gli studenti delle scuole laziali, per rispondere alle sfide su robotica e 5G per gli utenti più fragili, gaming e scienze della vita, wearable technology.

con
Luigi CAMPITELLI, direttore Spazi Attivi-Open Innovation di Lazio Innova
Antonio SFAMELI, Head of Government and Industry Relations, Ericsson Italia
Mirta MICHILLI, direttore generale Fondazione Mondo Digitale

Nell'area dimostrativa di Lazio innova il 2 e 3 maggio "Robot Arena Challenge" per conoscere il programma del FabLab Lazio sulla robotica.