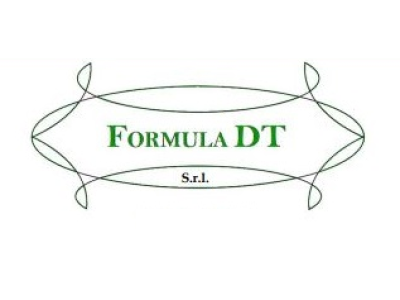 Formula DT – Re.P.E.T.

Vincitore premio da 5.000 euro – Boost your Ideas 2022 – I Call

La start up innovativa Formula – Centro di Ricerca e Sviluppo Deep Tech – presenta il progetto Re.P.E.T., Recycle of Polyethylenterephtalate (PET) with Enhanced Technology, che consiste nel recupero e ri-valorizzazione del polimero termoplastico PET post-consumo (packaging alimentare o non, fibre tessili in poliestere e capi sintetici in PET), attraverso procedure innovative di riciclo chimico green.
La tecnologia innovativa denominata deep Chemichal Symmetry deep Technology (dCSdT) è stata inventata e sviluppata dalla start-up Formula DT ed è attualmente in patent pending.
Grazie a questa formula, la start-up sarà in grado di fornire un ulteriore supporto alle soluzioni già presenti nel mercato finalizzate alla circolarità del PET.
La tecnologia è in grado di fornire acido tereftalico (TA) e glicole etilenico (EG), costituenti monomerici del PET, e di separare gli altri componenti uniti ad esso (additivi, coloranti, plastificanti ecc), lasciandoli intatti.
Tutti i prodotti ricavati sono ad elevato grado di purezza e pronti per l'immissione nei mercati di riferimento.
Nello specifico, la depolimerizzazione del PET è ottenuta attraverso una metodologia chimica condotta a temperatura ambiente, a pressione ambiente, senza uso di metalli (metal free), mediante catalizzatori bio-based non tossici e convenienti economicamente, senza emissioni di gas tossici ed anidride carbonica.
Inoltre, un importante valore aggiunto è la capacità di mantenere integre le fibre di cotone nonostante la presenza delle fibre di poliestere sintetiche, che invece subiscono il trattamento chimico.
Questo, unito alle uniche condizioni operative, consente il recupero del cotone dal capo di abbigliamento trattato al contrario di quanto avviene nei processi impiegati oggi, ovvero la dissoluzione del cotone tramite N-Ossido N-Metilmorfolina.
Grazie alla dCSdT sarà possibile chiudere il ciclo del PET (closing the loop) e favorire quindi una gestione sostenibile della sua catena di approvvigionamento (Closed Loop Supply Chain Management – CLSCM), eliminando quindi le fonti fossili dalla filiera.
Attualmente nel pianeta sono dispersi più di novecento milioni di tonnellate di rifiuti plastici a base PET. Dall'applicazione della dCSdT sarebbe possibile sfruttare questa "miniera" a cielo aperto: il processo chimico da noi proposto permetterà quindi di realizzare il riciclo plastic to plastic – P2P, consentendo al materiale di essere reintrodotto nella sua filiera un numero infinito di volte.